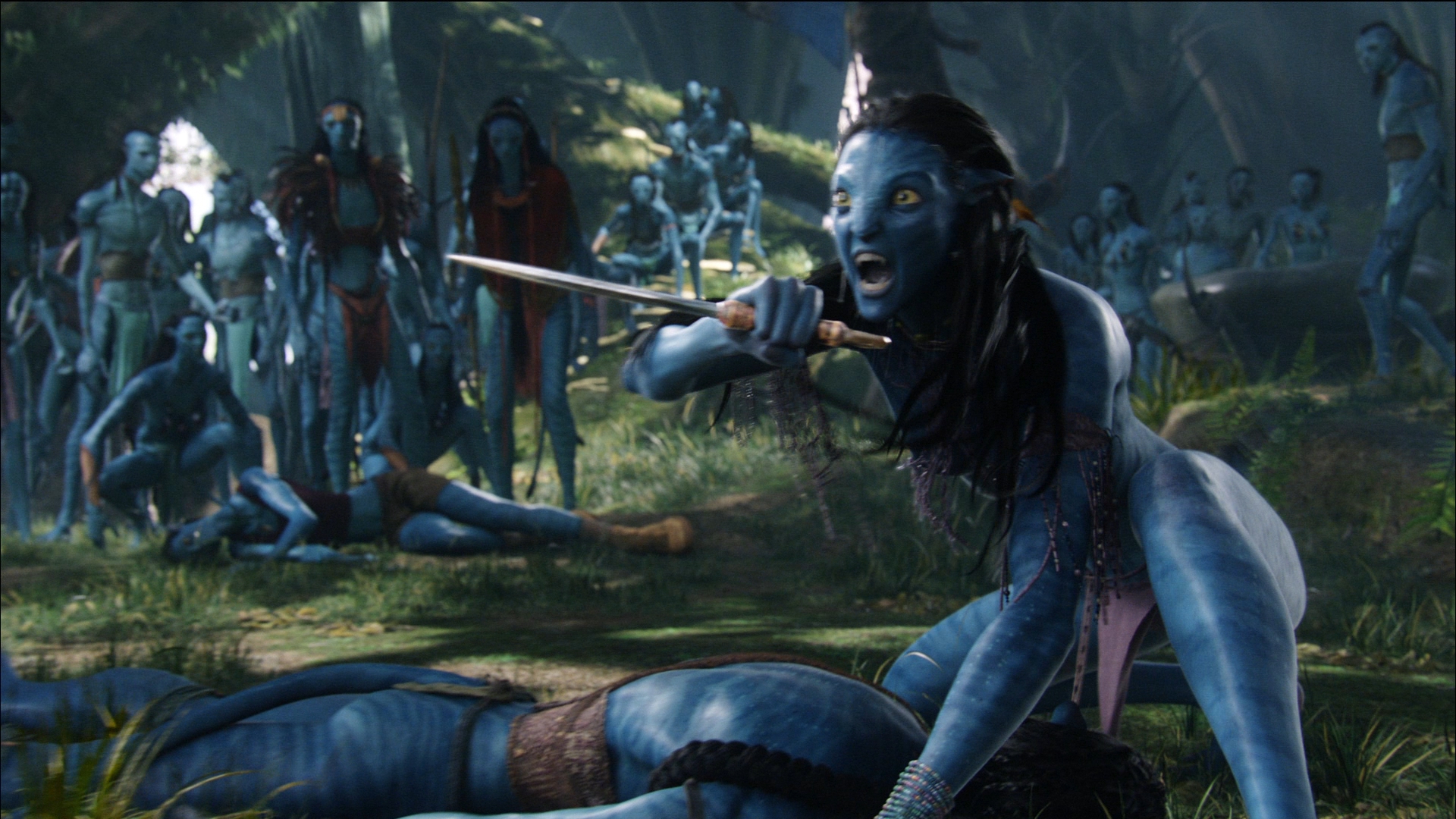 Neytiri, Avatar
Zoe Saldana's breathtaking performance as Neyriri, a native to the fictional planet, Pandora, was one of the strongest performances I have ever seen. She was never nominated for an Oscar or Golden Globe, which shocked me.
John Coffey, The Green Mile
As a big man with an even bigger heart, John Coffey was a curious character who could create miracles while on death row for a crime he was convicted of. Michael Clarke Duncan received an Oscar nomination, but ultimately lost to Micheal Caine.
Esther, Orphan
Although
Orphan
has received mostly mixed reviews from critics, Isabelle Fuhrman did an extraordinary job portraying the psychopathic adopted daughter of an American family. Fuhrman was a mere twelve years old at the time and pulled off a brilliant performance with a Russian accent.
Elizabeth Shaw, Prometheus

Swedish actress Noomi Repace portrays this strong willed scientist in this prequel to the Alien franchise. Her character faced intense and dramatic scenes, including being conscious during surgery. She was not nominated for an Oscar or Golden Globe.
Arnie Grape, What's Eating Gilbert Grape
Starring opposite Johnny Depp, Leonardo DiCaprio, a man in his early twenties played a mentally challenged boy in a poor family. DiCaprio's performance was so believable, it seemed as if he actually had the same impairment as his character. He was nominated for an Oscar but unfortunately lost.
John Proctor, The Crucible
Daniel Day-Lewis stars alongside Joan Allen and Winona Ryder in this adaptation of Arthur Miller's play about the Salem witch trials. Proctor was faced with having to defend himself and the rest of Salem against Abigail Williams and the other accusers, requiring a dramatic performance. Lewis was nominated for an Oscar but did not win.
Abigail Williams, The Crucible
As a girl who will get what she wants and when she wants, Abigail is a wicked and a gifted liar. Winona Ryder was well suited for this role, portraying her character extremely well.
Byron Hadley, The Shawshank Redemption

Clancy Brown, well known for playing Mr. Krabbs on the popular children's program
Spongebob Squarepants,
gave a stunning performance as a ruthless guard in a tightly wound prison. Hadley was violent, somewhat homicidal with little fear.
Rachel Ferrier, War of the Worlds
Dakota Fanning was magnificent at playing a a sensitive and somewhat unstable little girl in this scifi thriller, surpassing the talent of any of her co-stars.
Leroy Jethro Gibbs, NCIS
The thick-skinned leader of a crime drama, agent Gibbs is strong willed and quite a hard ass. In reality, Mark Harmon is the sheer opposite of his two-time People's Choice Award nominee.

Eunice Burns, What's Up, Doc?
As the loud and fairly annoying fiancee of Dr. Howard Bannister, Eunice Burns was a bossy and strong willed woman. Madeline Kahn received a Golden Globe nomination for her role.
Amy Farah Fowler, The Big Bang Theory

As the girlfriend of Sheldon Cooper, Amy is very similar to his quirky personality, being very different from most of the group and at the same time being an accomplished neuroscientist. Mayim Bialik has received two Emmy nominations so far.
Cassie Ainsworth, Skins
Cassie, an anorexic, pill-popping high schooler lives in her own little world, often being disappointed by her boyfriend, Sid, as well as dealing with depression and friendship difficulties. Hannah Murray was truly amazing in this role, being an untrained actress at the start of the series. Murray was nominated for a BAFTA audience award in 2009.
Giselle, Enchanted
The blissfully naive princess-to-be that winds up in the busy streets of New York without a clue about this society. She has no sense of what to do and is a burden to the man who discovered her.
Tiffany "Pennsatucky" Doggett, Orange is the New Black
Taryn Manning, known for small roles such as in
8 Mile,
gives a breathtaking performance as a meth addicted prisoner who shoves religion down everyone else's throats, even though she's a hypocrite. She deserved not only an Emmy nomination, but a Golden Globe as well.